Apologies for the lack of updates over the last week or so... I have a few reviews written up and ready to post, so expect them all to show up in the next few days...
TATUAJE PETITE CAZADORES RESERVA
4x40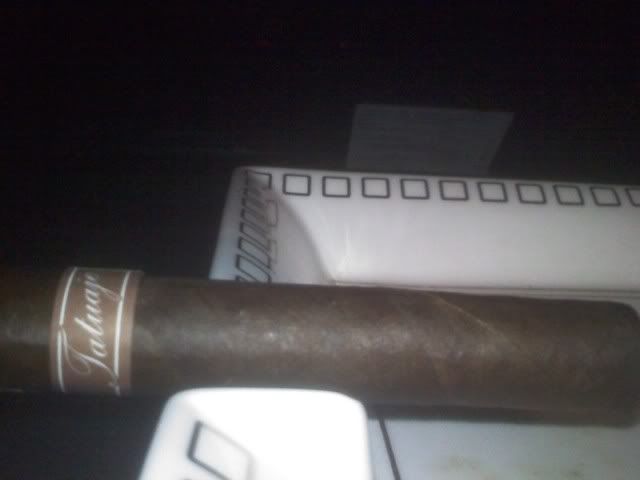 This little corona/small cigar is one of two 4x40 vitolas that Pete Johnson and Tatuaje Cigar debuted at IPCPR this year. The other is the Verocru no.5, an extension on the Verocru Havana VI extension. Cigar lines can become a little complicated, but hopefully these are clear enough. The Petite Cazadores Reserva is a new, regular production in the Reserva line, a segment of the Brown Label line that forms the core of Tatuaje cigars, and constitute less limited releases of special cigars from Tatuaje (the Cojonu series, the RC cigars, etc.) In this case, the Petite Cazadores Reserva is designated 'Reserva' due to its use of the awe inspiring, dark as night Connecticut Broadleaf Maduro wrapper which is very highly regarded. In color it is, as I mentioned, a smooth dark chocolate. There are no really large veins visible. The seams are tight, and the triple cap is fantastic. An interesting little element of this small smoke is the closed foot, which Johnson seems to like, using it on his personal blend, the Tatuaje Black Label, and now this. The aroma is slight, and chocolate like. The closed foot prevents much of a smell, and not much feel for the cold draw either. There is a slight sweet tobacco flavor, and a hint of cocoa on the pre-light draw. Need to light it for it to open up.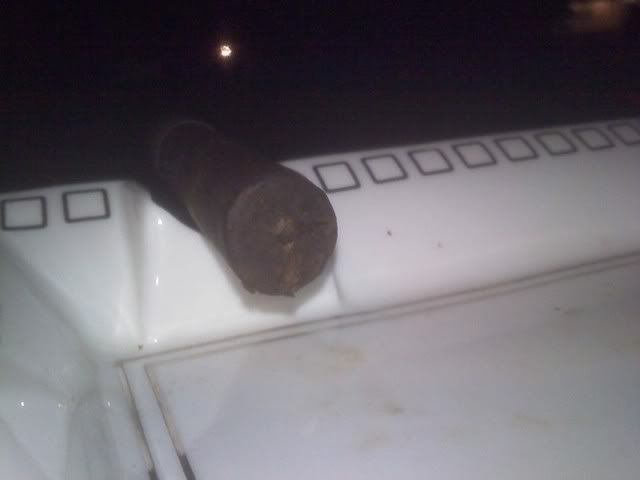 Lit at 11:00pm.
The draw here at the beginning is a little firm, but smoke production isn't bad, so we'll see how that pans out. Flavor initially is a pure black coffee taste, with a slight sweetness on the draw, followed by a dry leather and pepper finish. Great start.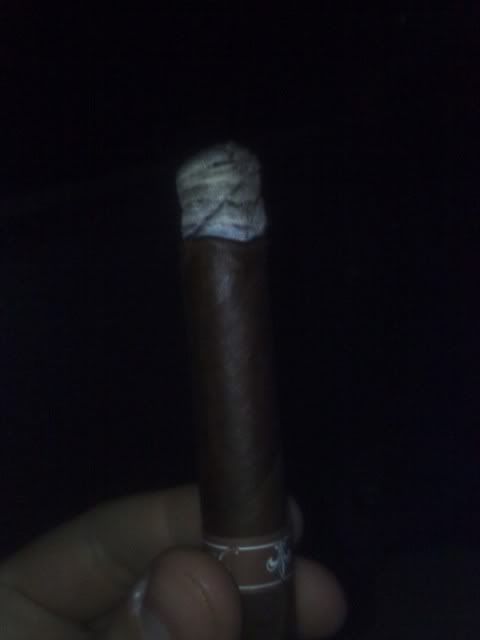 The ash is a beautiful dark gray color, with very heavy white tooth to it. The ring structure often present in cigar ash is displayed here flawlessly. Very attractive. About a fourth of the way in the ash is holding tight. Flavor remains sweet tobacco, black coffee a slight leather, and a smooth pepper on the finish. This is billed as being a powerful blend, but really it reminds me of a miniature version of the 7th Reserva, minus any boldness. More a smooth relaxed overall feel, rather than any biting power like so many of Pepin and Pete Johnson's blends have. As a small cigar, so far this is perfect for a relaxing escape.
Rolled the ash off at about an inch and a quarter. Burn line has been flawless to this point. Flavor remains pretty consistent. Not really anything I wouldn't expect in a small stick like this. Delicious flavor so far though. Draw has remained really tight. I see what looks like a fat stem right in the middle. Pulled it out. Unfortunately it seems to have run the entire length of the cigar. After removal the draw is flawless. Just a slight tug of resistance. Fortunately, the removal of this little plug isn't so traumatic as to affect anything other than to improve the draw. That's a relief. I have smoked 5 of these prior to this write up, and I can say with almost absolute certainty that this little hiccup is just that, a one time fluke.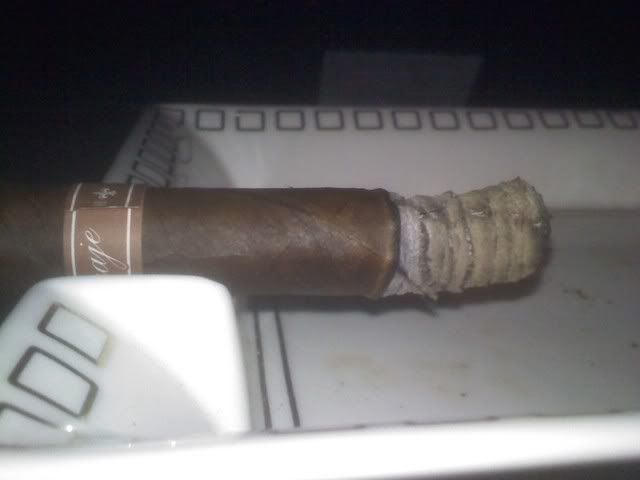 Getting to about the band point, performance is still perfect. Flavor remains the same, with a bit of a growth in the pepper, both flavor and tingling feel-wise. Put a nub clip in it (everyone calls it my roach clip, haha) to keep smoking as far as possible. For such a small stick, with less than an inch left, at 40 ring gauge, it is pretty impressive that it hasn't gotten hot at all.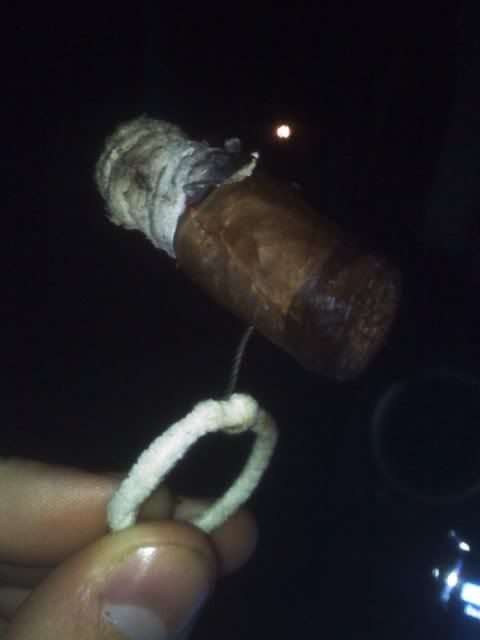 Ended at 12:10am. Didn't expect that! Really long time for such a small cigar (one hour and ten minutes). Perfect performance aside from the tough draw initially. Great flavors, fantastic even. Smoke production has never been short of amazing. Leather, coffee, sweet tobacco, pepper. Great profile, and everything I have come to expect from Tatuaje cigars, especially those using the Connecticut Broadleaf wrapper. This is definitely a cigar I will be buying more of. They come in Cabs of 50 cigars, at a good price that works out to about $4/stick, which is cheap for any Brown Label cigar. Consider this a new addition to my regular smoke rotation.