AVO No.9
4 3/4 x 48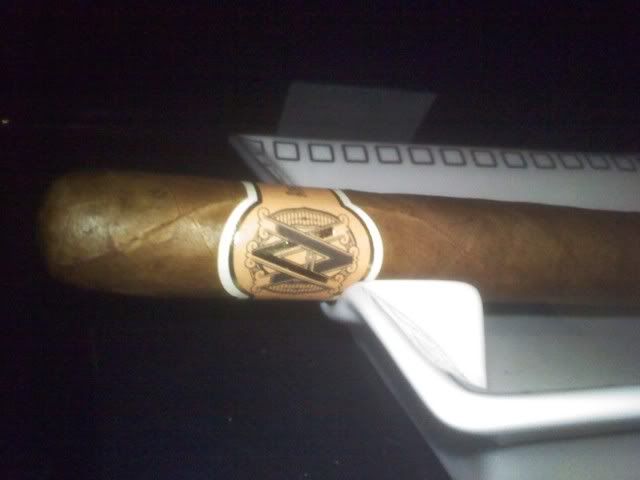 This Dominican made, Connecticut wrapped classic is the original, core line from world renowned musician, and cigar "Composer" Avo Uvezian. The AVO classic line, as well as the other AVO lines are produced at the Tabadom factory in the DR, through Davidoff of Geneva, which certainly gives an immediate sense of elegance and class to the AVO brand. This small robusto/corona extra features a silky smooth, almost vein free Connecticut wrapper, with tight seams, and a good looking, if slightly lop-sided double cap. It has a fairly firm pack, becoming slightly softer near the foot. The color is a medium caramel brown, even and neat looking. The raw aroma is of mild tobacco, with both hints of barnyard hay, and a slight soapy aroma. Not often that I get the soap smell, but it is always interesting. The cold draw is a little grassy, mild tobacco, and a hint of that musty aged smell.
Lit at 11:15pm
Initial impression is a soft, smooth tobacco flavor, with a light earthy feel to it. Not much else, but it is a very mellow, relaxed profile that I quite enjoy already.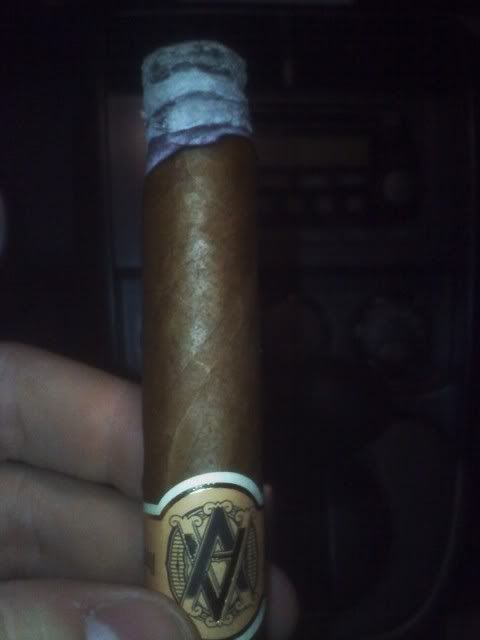 About 3/4 of an inch in now, and there is a light white pepper finish, preceded by a mild, dry cedar and tobacco on the draw. Burn line is flawless, draw is perfect, and the ash is a beautiful, chunky, bright white. Even through the nose this is a very mellow, pleasant smoke. I could probably exhale an entire draw through my nose, and suffer no ill effects as a result. The mouthfeel is creamy, but no cream flavor is present. Towards the end of the first third there is a toasty nut flavor, like cashews, that makes an appearance briefly on each draw.
In the second third things get a little more robust. Cedar gets a little stronger, rounder on the palette. The tobacco flavor becomes less grassy, and more rich. The pepper on the finish is also a little more apparent. Good tingling feel over the tongue. Interesting development, as this is where most sticks seem at their mildest.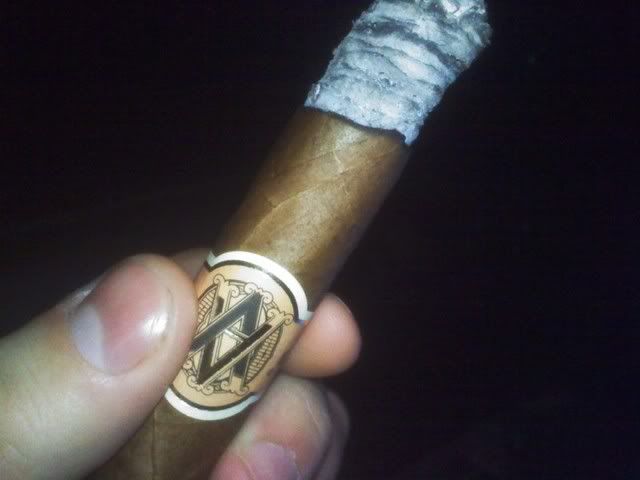 Hitting the final third, the musty tobacco that I could smell before the light is now present on the finish, along with the white pepper. Mellow tobacco, robust cedar and now musty aged tobacco are all present. The draw and burn continue perfectly. The ash falls at one inch intervals, as it has from the beginning. The ash is still an attractive, bright white color.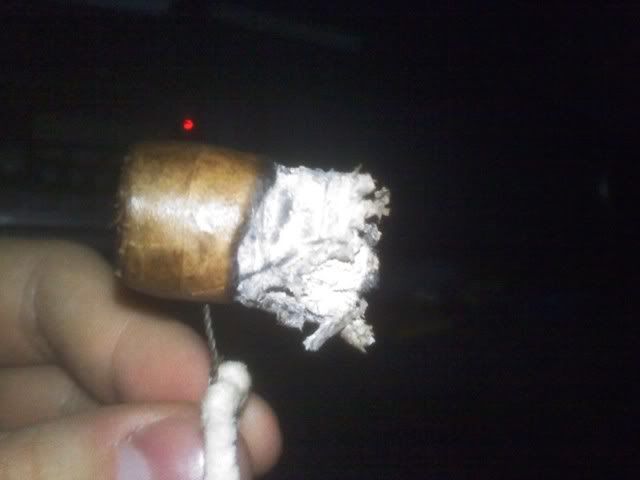 Ended at 12:40. As you can see I really smoked this one as far as humanly possible. Just a really great, balanced, mild, mellow profile. Straight forward flavors, no strength to speak of, but nothing bad. Balanced really is the word I would use to describe this cigar. Perfectly balanced. Good smoke.