DAVIDOFF GRAND-CRU
5x44 No.3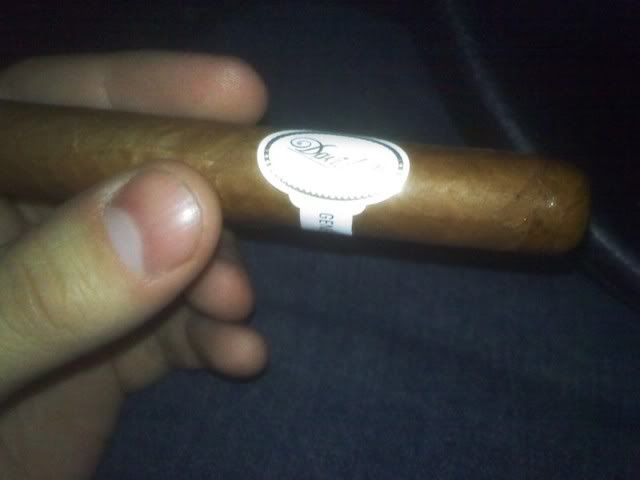 This classic corona sized cigar is part of the Grand-Cru line, a series created to pay homage to the original cigars Zino Davidoff sold when he started in the Cigar business. They feature an Ecuador grown Connecticut wrapper, with a mix of Dominican fillers and binder. This particular cigar looks fantastic. It is immaculately constructed, as is typical of Davidoff (and as they should be at their price point). The wrapper is a golden caramel color, with almost no veins visible, and certainly none that can be felt. The seams are not overly tight, but do not look loose or anything. The cap is perfectly applied, as is the band (no excess glue visible) The cigar seems to be well packed, with just the right amount of give, and is balanced from head to foot. The aroma from the foot is of a nice barnyardy tobacco, with a hint of hay, and a light nut smell. The cold draw is just the tiniest bit snug, with a rich, dry, woody character... Cedar, but not exactly sweet, but definitely warm in character. There is also a tiny peppery tickle on the cold draw that is interesting.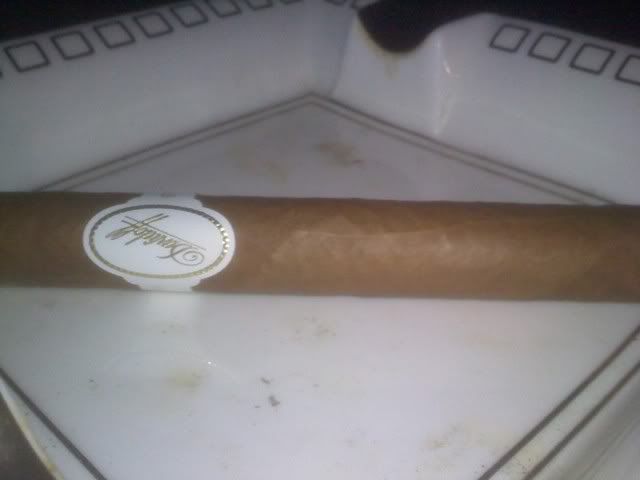 Lit at 11:55pm.
On the first few draws there is a fantastic, smooth tobacco flavor, with a creamy mouthfeel, and a nutty tang to it, followed by a good cedar, again, dry, not sweet, and then a light, peppery finish.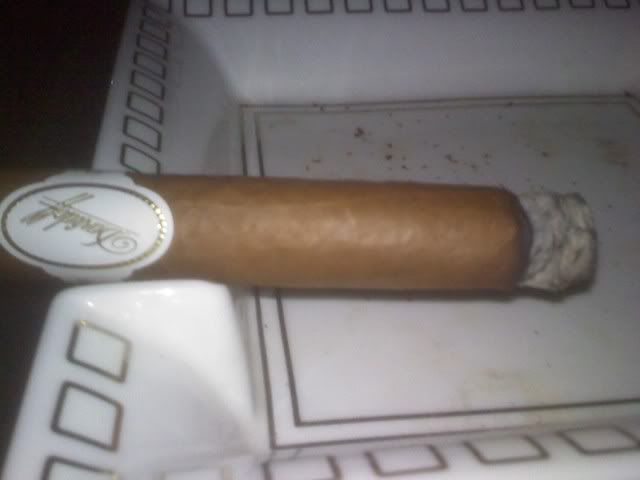 In the first third, the burn line is RAZOR sharp, and the draw is perfect, despite being a little tight pre-light. The flavor profile has rounded out nicely. The draw remains initially a dry mild tobacco, with a nutty, slightly bitter flavor, like roasted nuts. Cedar, tasting a bit like what cedar spills smell like when burned, is also present, lingering sort of. The finish is long, tobacco, and a good white pepper tingle. Very pleasant. Ash holds well for about an inch, which at this ring gauge is not anything out of the ordinary, and is about as it should be. Smoke production is great as well. One thing worth mentioning is that this cigar needs a bit of attention. One draw every 45 seconds or so seems to be about the right pace, otherwise it wants to start going out.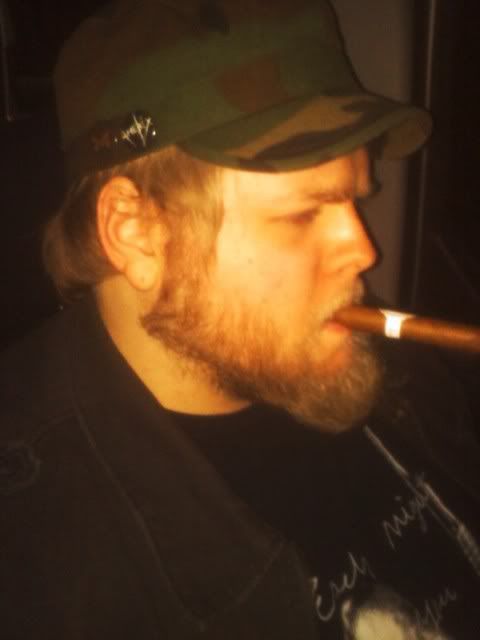 Oops. Sorry for that. Hideous isn't it? Deep in thought and tasting, or hard at work watching TV? I can't remember.
In the second third, things stay much the same, except for the addition of a sort of cinnamon like spice that plays around the cedar, in the middle of the draw. Nice development. Still most certainly a mild cigar, in terms of strength, and overall feel, but the complexity is increasing steadily in a way that is very appealing. This cigar is interesting in that it lacks a lot of the fruity characteristics I get from a lot of primarily Dominican cigars, many of which are stronger smokes than this one. What it lacks in those fruity, sweet characteristics, it makes up for in woody, earthy elements, and a strong, mellow, natural tobacco flavor.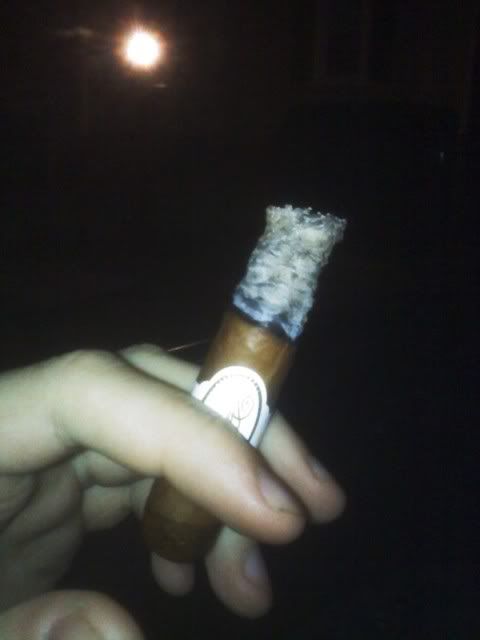 Just getting into the final third, the flavor profile has not changed any further, but it has gotten bolder. The cedar is getting stronger, the cinnamon is slightly sweet, and the peppery finish lasts much longer, and has a good deal more bite to it. Very nice progression. Really hitting the sweet spot with about one and 3/4 inches remaining.
Ended at 1:17am for a total smoke time of one hour and twenty two minutes. What a fantastic example of what a mild cigar can be when done well. Great complexity in flavor profile, deliciously bold, earthy and slightly spicy, without being overly powerful or heavy. At no point does this cigar have any sort of strength to it, but it is full flavored from start to finish.