CAMACHO COROJO
5 1/2 x 44 "Nacionales"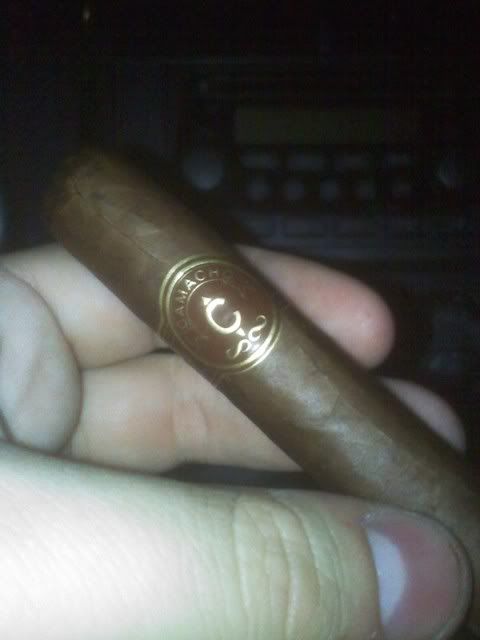 This gorgeous corona by all accounts seems to be the standard mainstay by which all Camacho products should be judged. While the limited releases like the Liberty and the P.E. garner a fair amount of hype and chatter, lines like this one are really what most of us are smoking from Camacho regularly, and with good reason. This Honduran masterpiece features a dark milk chocolate wrapper, with both an appearance and even texture reminiscent of cocoa powder in its raw form. There is a toothy roughness to the exterior of the wrapper that feels and looks great. The vein structure is only visible to a very scrutinizing gaze, and is certainly not able to be felt at all. There is a good hand-made lumpiness as I like to think of it to the pack of this cigar. It isn't overly firm, but seems properly balanced and built, with no soft or hard spots to be found. The aroma off the foot the really something to be savored, and reminds me of (I know this is nuts) a peanut butter and chocolate candy, something like a Reeses Peanut Butter Cup. The cold draw is perfect in terms of how tight or loose it is. Just a good resistance, but it draws well. The flavor pre-light is kind of a mix of cocoa and earth, with a little nuttiness. Makes sense with the peanut butter cup aroma. Delicious start!
Lit at 11:01 pm.
Initial flavor is heavy on espresso, toasted nuts, and pepper. There is a sweetness present with the espresso and nuts that fades as the powerful pepper comes on, and lasts for quite a long time. Great finish.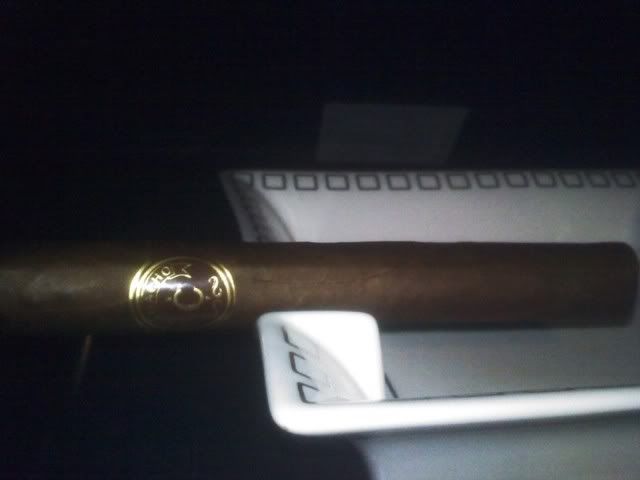 Through the first third, the flavor remains earthy, with a slight nuttiness, and cocoa sweetness. Pepper is still present after the draw, but has smoothed out a bit and is no longer as biting, rather it has a lingering tingling feel to it. The body is pretty big on this one. Small stick, but bold, and a noticeable strength even in this first section. The pepper flavor is black pepper, but lingers and zings more like red pepper, and even feels like it is going to give me heartburn later (ha!). Ash holds for about an inch before it starts to lean really far to the left and gets rolled into the ashtray for the sake of my lap.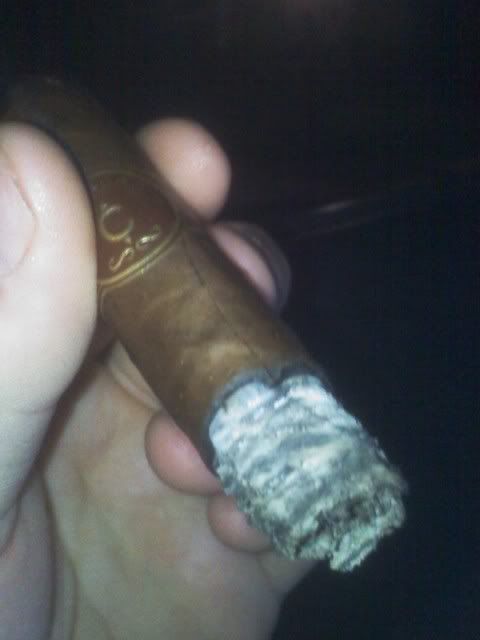 Getting into the second third I surprised that I have to give the wrapper a touch up more than once to keep it burning evenly with the filler. Not something that I expected. Not a big deal though. Hopefully this is a one time thing here. At the half way mark something magical happens. For a few draws now, the peanut butter cup flavor present on the cold draw has become powerfully noticeable. Really great. Where both nuts and cocoa were present early on, this is more like a milk chocolate and peanut butter flavor that is dessert like as can be. Through the nose, a powerful spice is still dominant, and sort of overwhelms the delicate Reeses flavor. But on the draw it is awesome!
In the final third the flavor starts to get a little bitter and hot. Performing well still though. After a few touch ups in the second third, the burn has straightened itself out, and all tunneling has been avoided. In this third I am suddenly starting to really feel the strength. Not killing me, but I'm getting a little buzzed and sweaty. So this one will treat you full strength junkies well. Stomach might be doing some flips too.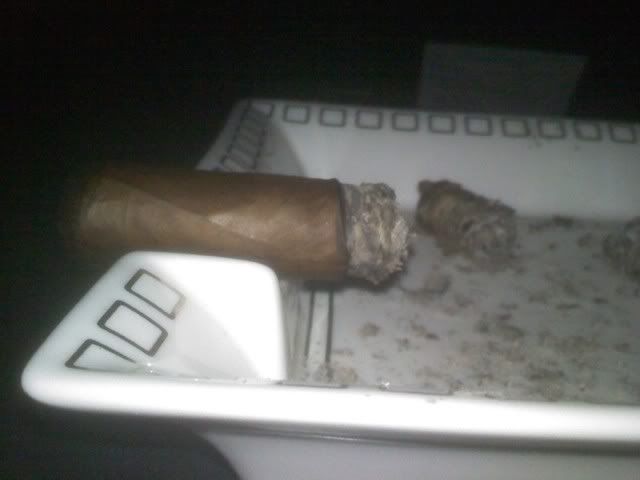 Ended at 12:50pm for a total burn time of one hour 50 minutes. WOW. Really long time for a corona sized cigar. Despite a few burn issues in the middle, the overall experience is fantastic. Strength is full, especially in the last third. Flavors are just really interesting and unique. Very good.