VIAJE ORO
5 1/2x44 "Chico"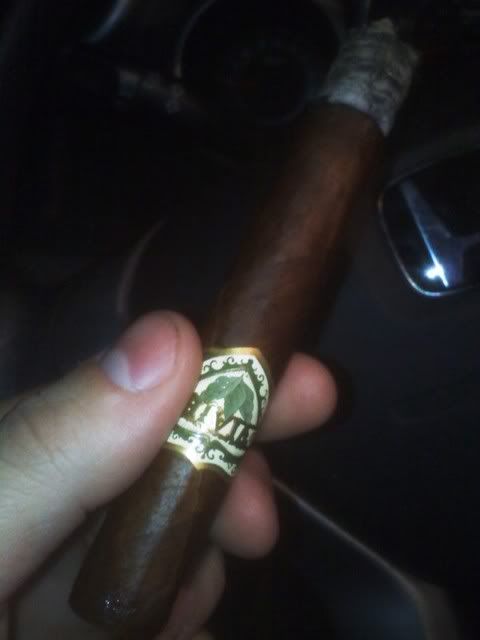 This chubby corona will be my first experience with Viaje cigars, though their reputation and much hyped blends are certainly the reason that I jumped when a local B&M was getting rid of these at a low low price. Construction looks great. Almost invisible seams, only a few medium sized veins protruding, and a classy looking triple cap on top. The wrapper leaf is a fairly dark Corojo '99 that is slick and oily to the touch, and smells faintly spicy and woody. The foot has an aroma of chocolate, sweet tobacco, and a mild spice. The cold draw is smooth, and earthy, with a slight sweetness. It has just the right amount of resistance, maybe slightly loose.
Lit at 12:35.
Initially there is a deep earthy sweetness very reminiscent of cocoa, slightly raw and bitter. Smoke is voluminous, and oily on the palette. The finish is lengthy and features alternating chocolate and pepper flavors and sensations. Burn looks good within a few draws. Good start.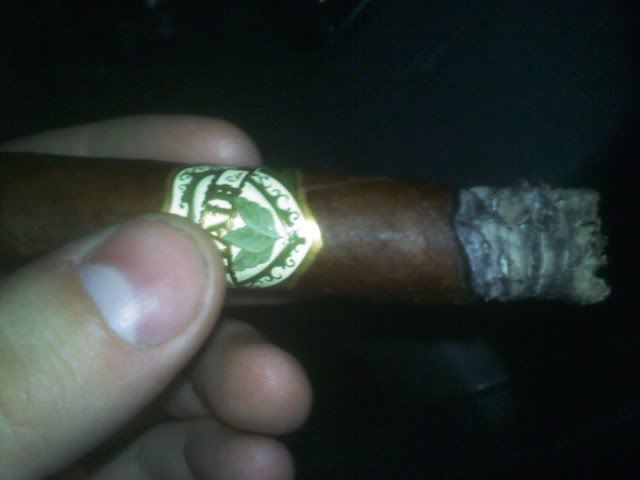 In the first inch or so the taste is rich, full of chocolate earth flavors. There is a considerable pepper zing, and flavor which lasts a very long time on the finish. The mouth feel continues to be oily and full. The smoke production has increased further. The ash is mostly black, with a little bit of gray and white here and there. It holds for 3/4 of an inch or so.
Just entering the second third the burn line needs a slight touch up, as it seems the wrapper is not burning quite fast enough to keep up with the filler unfortunately. Not a big deal. One touch up seems to have fixed this just fine. Flavors are still oily and rich, quite earthy in their overall impression. The cocoa is complimented by a slight espresso bitterness, still followed by a considerable peppery finish that continues to linger for quite some time still. Consistent in flavors perhaps, but certainly not lacking in boldness. Flavors have also become more refined, where things sort of blended into one another in the first third, they are starting to become more defined and singular in their presentation, which is nice, and adds a complexity to the overall taste that I was not expecting based my early impressions.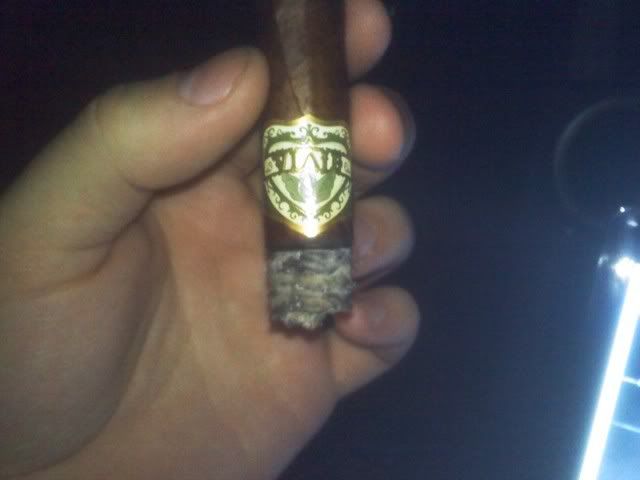 And just as soon as Stellan Skarsgård begins talking about cinnamon in Von Trier's film DOGVILLE (which I am watching while smoking), a bit of sweet spice, not unlike cinnamon creeps in on the draw, and especially through the nose, which is a pretty funny, and interesting coincidence. Delicious none-the-less!
As the final third draws in there I have just noticed a slight musty aged flavor that is left on my lips, sort of reminds me of a flavor I have gotten from some of the Tatuaje brown label cigars. The strength is also starting to come up a bit, not hitting me in the stomach so much, but rather just a slightly buzzy nicotine flutter. Not overly unpleasant or anything, but hopefully, as a non-fan of nicotine, it won't grow... The cocoa flavor has become slightly muted, while the pepper has become bolder. It stays this way through the finish.
Ended at 2:10am. Total burn time of one hour thirty five minutes. Good time, great strong, full flavors, and a good deal of body overall. Not overly complex, but certainly a good cigar. I hear the limited releases from Viaje are even better, so they will certainly be on deck for future smokes.