PETITE TATUAJE RESERVA
4.5x32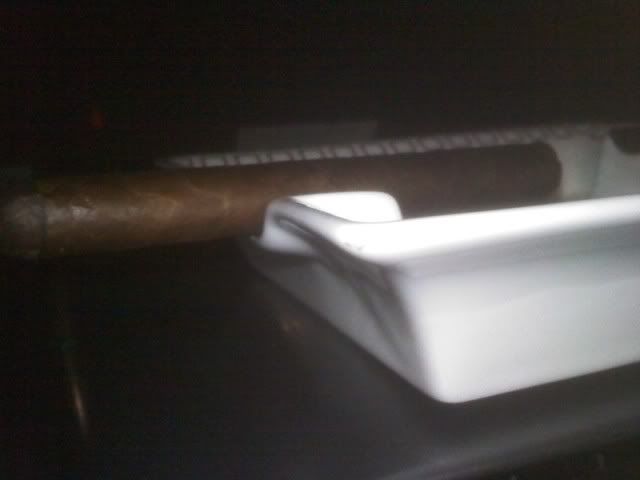 I am immediately surprised by how perfectly this stick is constructed. It is a small cigar, or even a large cigarillo in size, and has perfectly straight, tight seams, very few veins in the Connecticut Broadleaf wrapper, and even has a triple cap (it seems) applied on it, which is ridiculously amazing for a cigar this size. The foot has an aroma that is earthy, and slightly sweet, almost floral. The color is like dark chocolate. Fantastic. The pre-light draw is very smooth and sweet, with a very vegetable and herbal quality to it. Reminds me of the aroma from dried chopped herbs.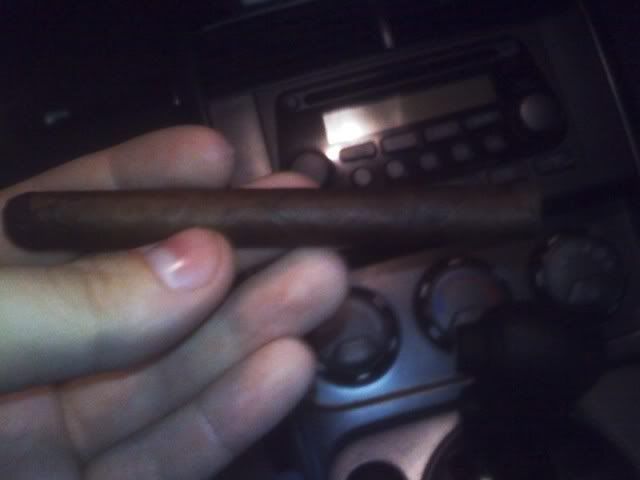 Lit at 10:53pm.
Very bold leather flavor, with a slight cinnamon, and a peppery finish dominate right away. Not going to break this review down into thirds, but rather, I will just break things up as flavors change. Smoke production is out of this world, producing as much or more than most larger ("full sized") cigars do or would.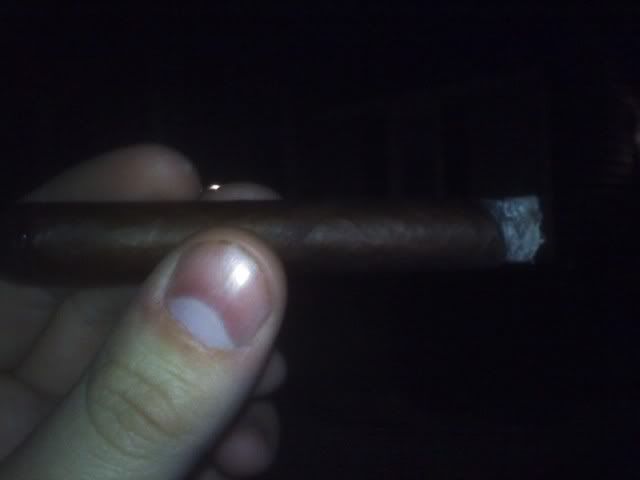 Ash holds for half an inch, sometimes further. Pretty impressive. Hasn't gotten hot or anything. Draw is a little tight, but not bad. Ash looks beautiful as well. Burn line remains flawless. Leather and pepper continue to be the dominant flavors at the halfway point.
Kind of shocked how long this little cigar is lasting. Coming close to the end, there is a good deal of pepper tingling across the burn, and the mouth feel becomes increasingly creamy.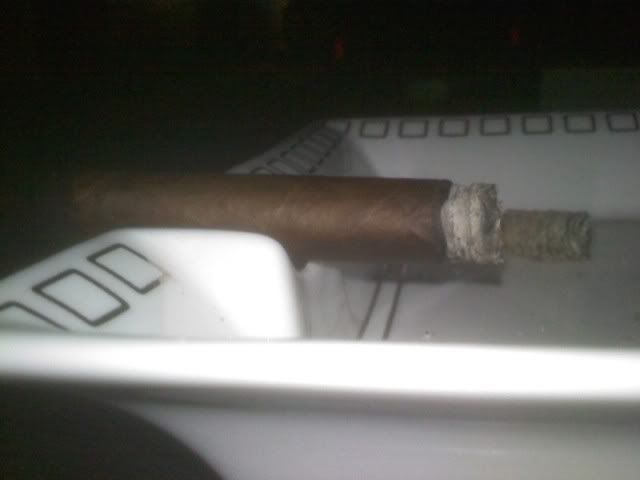 Ended at 11:31pm, for a total burn time of 38 minutes, which is absolutely shocking. I expected this to be a 20 minute smoke, tops, but this cigar burns slower than some cigars many times its size. Very good value, and great flavors.