DIESEL UNHOLY COCKTAIL
5x56 Belicoso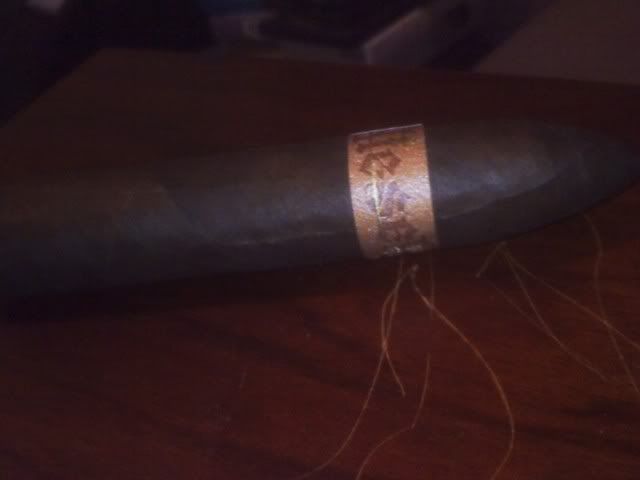 This has been one of the most raved about blends from AJ Fernandez since he came into the spotlight recently. It is a strong Nicaraguan blend that focuses on body, and the super toothy, thick, nasty PA Broadleaf wrapper it makes use of. It has a rough, sandpaper look and feel to it, but is a dark chocolate in color, and even (to some extent) in aroma. The seams look great, visible, but tight and straight, and there are only a few small veins visible in this otherwise tooth coated wrapper leaf. The aroma off the foot is sweet and earthy. The pack seems even, and full, giving the stick an overall firm feel. The cold draw is a little firm, but not problematically so. It features a light pepper, and deep earthy tobacco flavor with a touch of sweetness.
Lit at 9:50pm.
Right away there is a great coffee flavor, roasted and nutty. There is a very very slight pepper that moves around on the finish.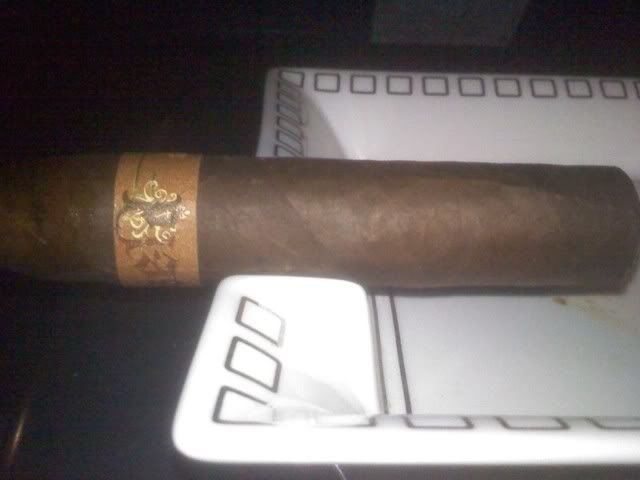 In the first third the coffee notes of various types continue to dominate. There is a roasted nuttiness, and even a little bit of a mocha flavor. The finish is earthy and a little peppery. Nothing overpowering yet, just solid. About an inch in, and the ash is holding well. It is thick and white, mottled with black spots, and a lot of visible tooth. The strength has already become apparent, hitting me in the gut just a little. Flavor really does coat the palette, and is well balanced between the sweetness from the wrapper, and the slightly bitter, roasted coffee flavor. It works really well.
Just getting to the start of the second third, and a great chocolate flavor, like sweet milk chocolate (of a high quality) comes on through the nose really well, and it is great mixing with the coffee flavor. The burn line is slightly uneven, and has been off and on since the beginning. It corrects itself well, but as soon as one point straightens out, another point moves. Nothing problematic. Rolled the ash for the first time at about two inches for fear of getting nailed with it if it fell (which it seemed it would soon do) into my lap.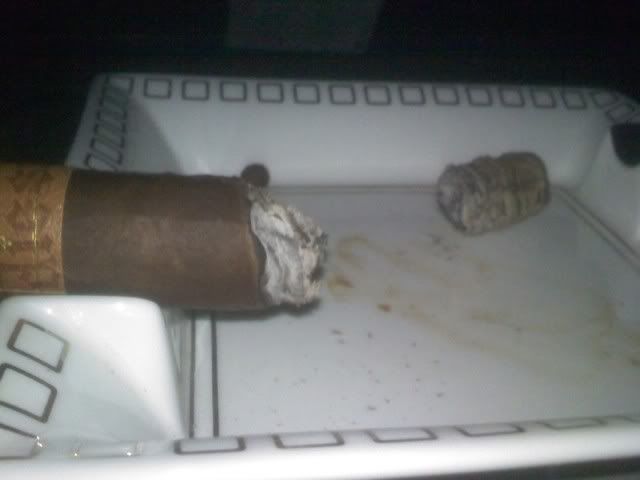 As the final third opens up, the finish has become a little spicier, and leathery. The sweetness has dropped a good deal, leaving everything earthy, rich, and heavy feeling. The mouthfeel has gone from oily and smooth to a little harsh, not unpleasantly so, just a sign of more strength to come. The coffee is still present in a bitter expression, which leaves things a little unbalanced, having lost the sweetness. The overall palette experience at this point of bold enough though that the lack of sweet stimulation isn't really bad, just a change.
Ended at 11:21 for a total smoke time of one hour 31 minutes, which is a perfectly good time for this size cigar. Nothing overly complex going on here, but it is certainly a flavorful, powerful smoke. Oh and did I mention that these run about $3 US in boxes of 30? Can't beat that price! These would make a fantastic every day smoke for fans of fuller bodied cigars, and the flavors present.