DON PEPIN GARCIA BLUE LABEL
6x50 "Generosos"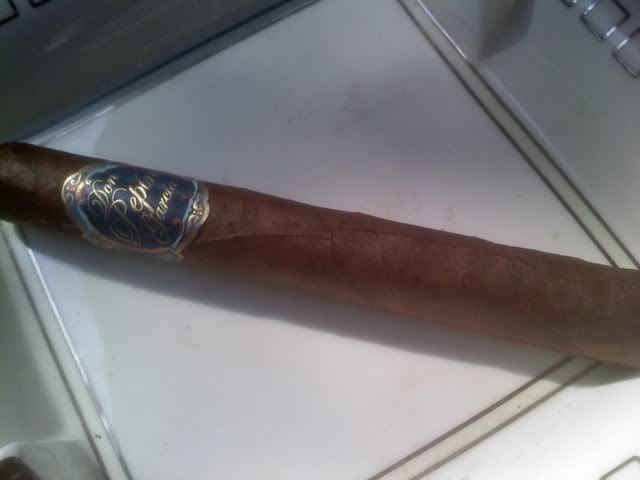 This well known toro size cigar features a good looking dark brown wrapper, with a few rough looking veins scattered about. The seams are straight and tight, and the triple cap which Garcia has become known for using on everything he makes looks absolutely perfect. All three lines are literally razor sharp. The leaf is toothy but not really at all oily. It has a tough, dry leathery feel to it that I kind of like. It has a wonderful earthy and floral aroma off the foot, with a little spice to make my nose tickle if I sniff too deeply of it. The pack is perfect, having just the right amount of soft give to it, with no particularly soft spots, and certainly no areas that feel hard to the touch. Let's get her cut and see what she tastes like. Cold draw is perfect. Just a slight resistance. Taste is floral, earthy, and has a mild cocoa sweetness.
Lit at 2:55
Initially there is a big blast of pepper, followed by cocoa and sweet tobacco, and then a lot of pepper comes back on the finish, and lingers for a good long while. Draw is great, and produces a respectable amount of smoke.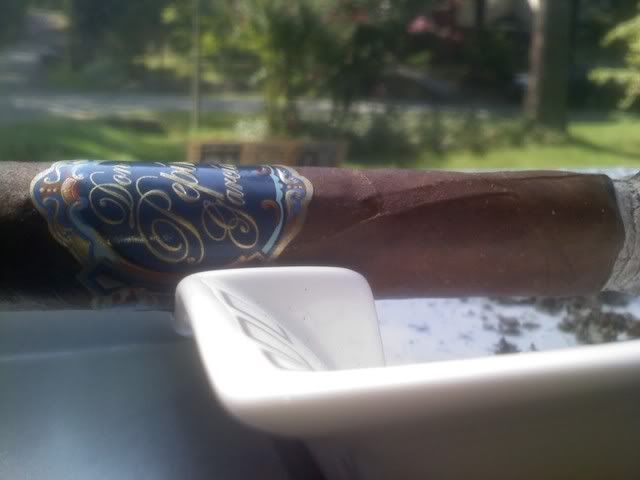 In the first third, the ash holds well, and is a bright white color. The burn line isn't razor sharp, but it is definitely straight. The flavors aren't super complex or changing at all at this point, but they are good and bold. There is a nice bitter cocoa and coffee flavor, leaving a good deal of sweetness on the palette going into the spicy pepper finish. Ash falls for the first time about one inch in.
Just prior to the beginning of the second third, the sweetness has come up a little and the pepper has gotten slightly milder. There is a woody note that has developed on the draw that compliments the sweet cocoa nicely. Another inch into the second third and there is a hint of cinnamon dancing around, which is delicious with the cocoa. I'm starting to feel a tiny amount of strength, nothing unpleasant, but it is definitely there.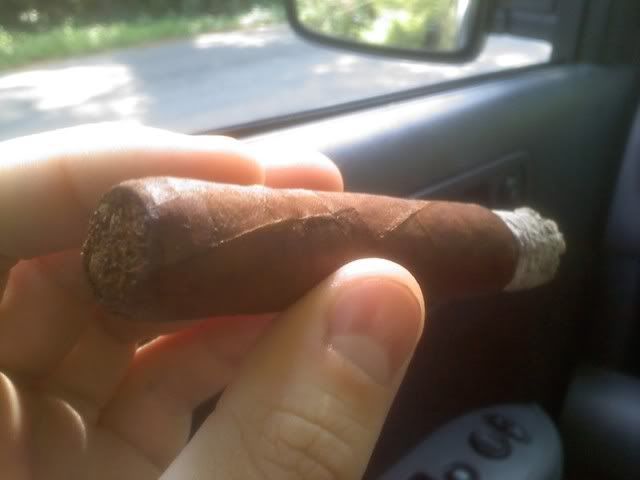 Getting into the final third everything is getting creamy, and thick feeling in the mouth. The cocoa is lessened a bit, but there is a sweet earthy tobacco, and the pepper still lingers smoothly on the finish. The cinnamon is still noticeable, but has never become more than a faint hint here and there. A roasted nutty flavor that is a little bitter dominates through the nose. Not sure if it is just a symptom of the stick getting hot, or if it is the tobacco itself.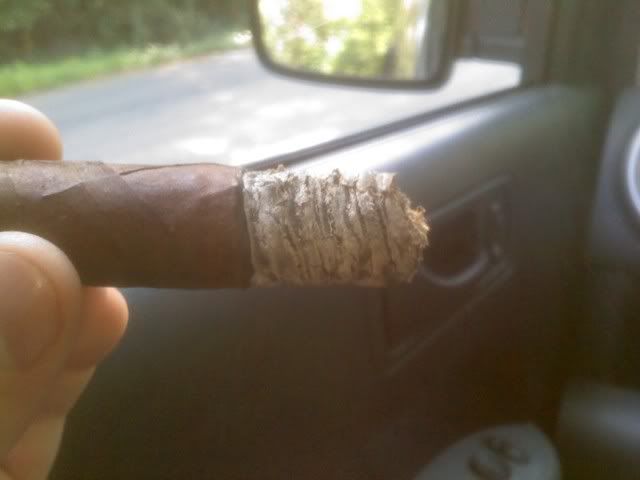 Ended at 4:15pm, for a total smoke time of one hour twenty minutes. Perhaps my only complaint about this stick is the rate at which it burned, which was a little fast. That said, these cigars are almost bargain bin priced (I've seen them as low as $5 US each) which is absolutely outstanding for a great tasting, perfectly constructed cigar that certainly deserves to bear the name it does. The strength is a little full, but for most smokers these days, full bodied smokes are nothing new or unusual. Highly recommended, and at the right price this would be more than an outstanding daily type cigar.