PARTAGAS SERIE D. No. 4.
4 7/8x50 Robusto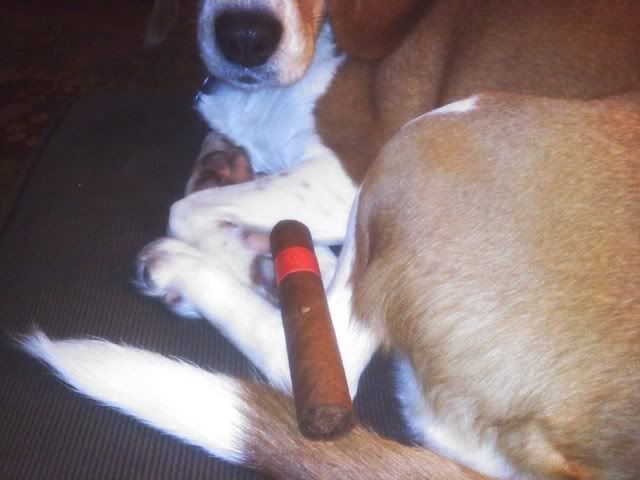 This is my first CC/ISOM/Habano/whatever other name you want to use for them. I am excited, but have also decided to try to keep my expectations reasonable. This is more a special cigar because of certain well known issues. It is actually a fairly reasonably priced, and actually even inexpensive cigar for it's country of origin. I have no idea of the box code or date for this particular stick, so I have decided to just go ahead and burn one, and save the rest for later, so I have a starting point for future comparison on this batch.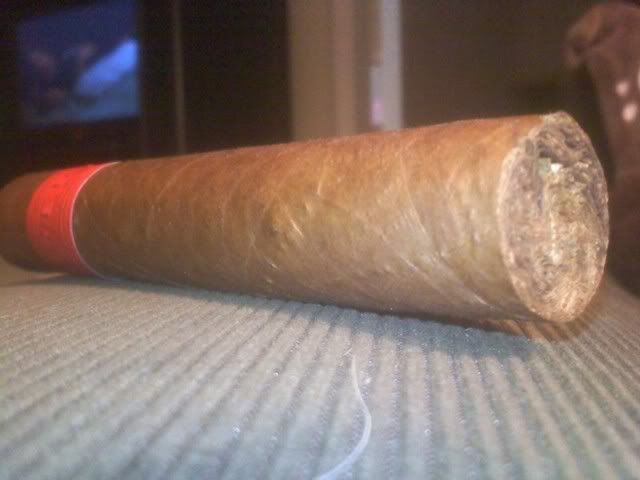 The PSDN4 features a caramel brown wrapper with slight stretching marks, and minimal veins. The foot gives an aroma of grass and hay, with a slight sweet tobacco, and a faint barnyard quality. The cold draw is full of cedar, earth, and a slight grass. Draw is medium, not too loose, but certainly not full, which is a relief, given the horror stories I have heard about Habanos having draw issues.
Lit at 11:01pm.
Right away there is a great mix of cedar, very rich in character, and earthy as well, with a spicy finish. The cedar isn't exactly like any I have previously tasted, as it has a fuller, less sweet, more earthy character to it.
Things are progressing nicely in the first third. The burn line is even. Not razor sharp, but slightly wavy, with no major dips or peaks. Ash is a cool looking grey and black... lots of black. More than on any cigar I've smoked before. Apparently, based on my research, Cuban tobacco tends to burn blacker than most. Interesting. There is a slight "young" character to this cigar. The flavors, aside from the earthy cedar, are a little grassy, and I'm not sure if that is a result of not having enough box age, or if the PSDN4 is just a little grassy in general. The spice on the finish is great, and full, but right there in the middle, between the draw, and the onset of the spicy finish is a slight grassiness that I can't quite place. Not a bad thing though, just interesting.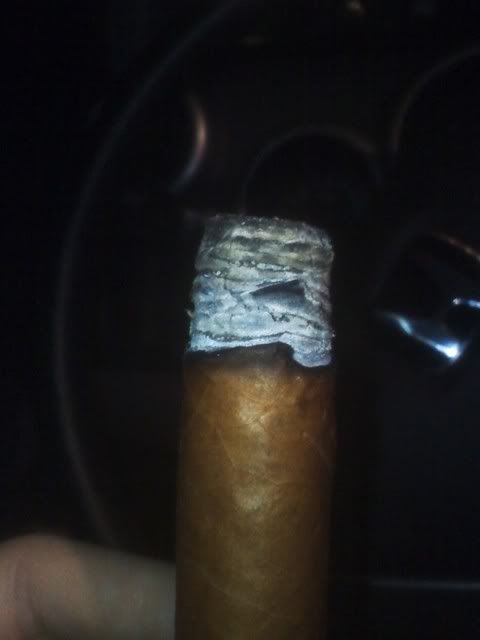 Ash rolled for the first time before getting to the second third. Held on for over an inch, and held well when rolled off. Mouthfeel is creamy and the smoke itself is somewhat sultry. Smoke production is great. A light "sip" of a draw results in a pretty sizable plume. The creamy mouth feel is starting to translate into a slight vanilla bean flavor. I say vanilla bean, because there is a slight nuttiness to the vanilla flavor. Spicy heat on the finish has sort of disappeared.
Around the half way mark there is a small crack in the wrapper that is causing a little bit of a weird burn as a result in that spot. Just before the final third starts there is a flavor that reminds me of roasted almonds that is really heavy on the back of the palette coming in. It is downright awesome.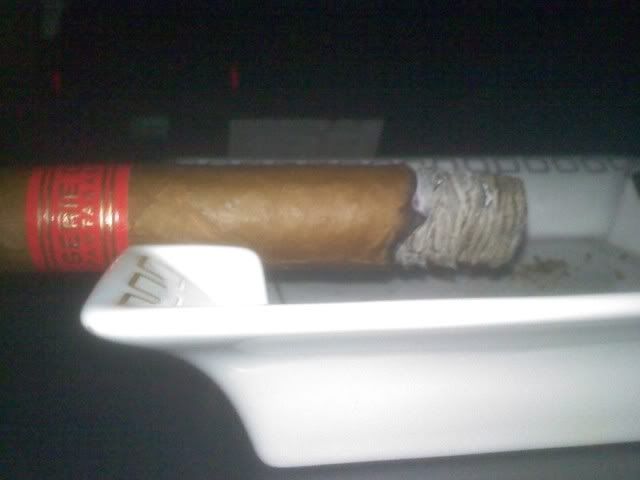 In the final third, the burn line requires a couple of touch ups to keep the wrapper going properly for some reason. The spice on the finish has ramped up a little as well. Getting into the last inch and a half, everything has sort of come full circle. Cedar, spice, and nuts dominate at the end, all very rich and creamy.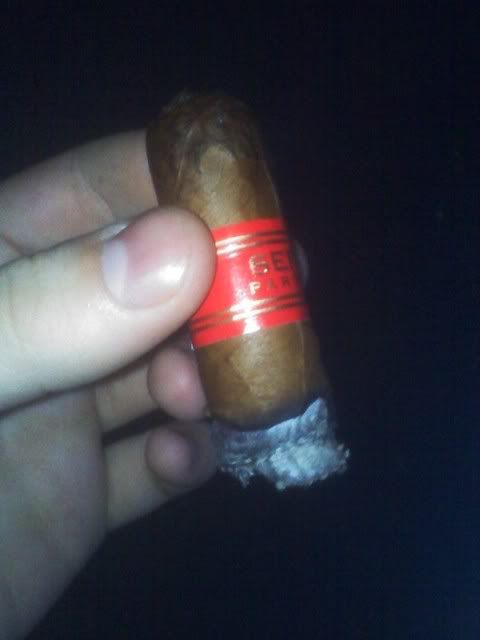 Ended at 12:36am for a total burn time of exactly one hour thirty-five minutes. For a Habano that I have no idea of the age on, I was impressed with how this guy performed. Great flavors, no real issues with construction or burn, and all in all, a fantastic, well rounded cigar. Very excited to see where these go with a year, two years, etc. on them.