PADILLA DOMINUS
5x50 Robusto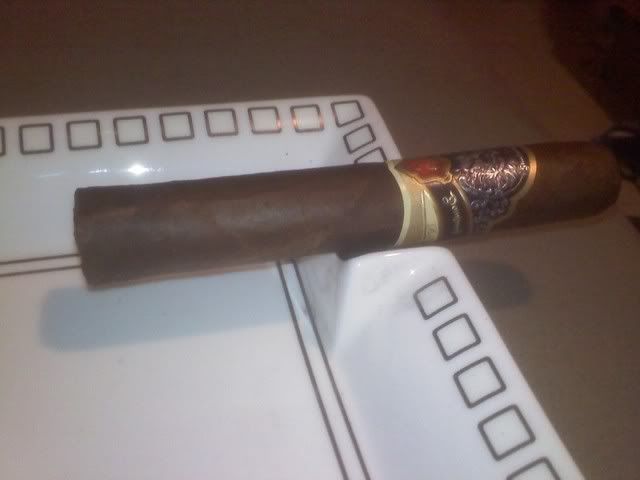 This stick is surely one of the most expensive extensions to the Padilla brand, which considers itself a true boutique company, releasing small numbers of high quality product with more concern for the product than the scale of production. Personally I am a fan of a lot of the cigars Padilla produces. I am sad to see that they have parted ways with Don Pepin Garcia, as he is certainly one of the great producers of fine premium cigars these days.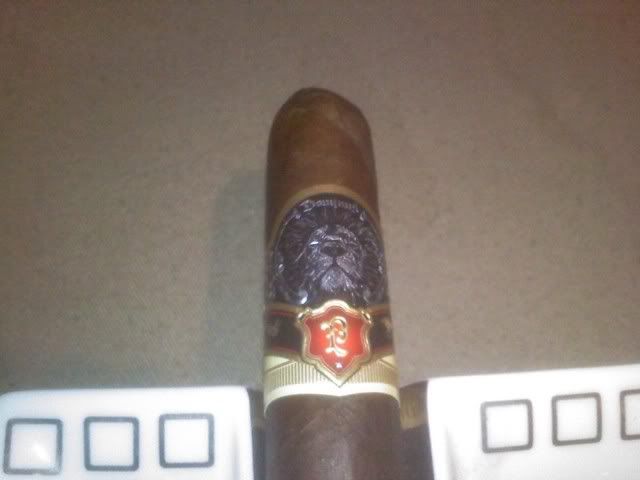 The Dominus features a very hearty, masculine presentation that is very appealing, even in this smaller size (though 5x50 is definitely one of my favorite vitolas, in any cigar) with its black, silver and red band, depicting a silver lion. The cigar itself is also very visually appealing. The wrapper is dark and oily with a fair amount of tooth visible. The veins are visible, and tangible, but none are bulbous enough to appear problematic. The head is a very tight, even triple cap... always a welcome addition, proving craftsmanship and careful construction.
The aroma off the body is mildly sweet. The foot offers an earthy spice and sweet tobacco smells that are positively tantalizing. The cold draw brings cedar, earth, and aged, smokey (earthy smokiness) tobacco flavors.
Lit at 11:20pm.
Initially there is a big blast of pepper and spice up front, followed by an earthy wood, almost sweet that lingers for a very long finish.
Getting into the first third a good ways there is a continuing cedar and earthiness along with a good pepper and heat. Through the nose cocoa and coffee bean sort of mingle and move around. The ash is dark grey, and holds on for right around an inch before falling in a solid clump into the ash tray.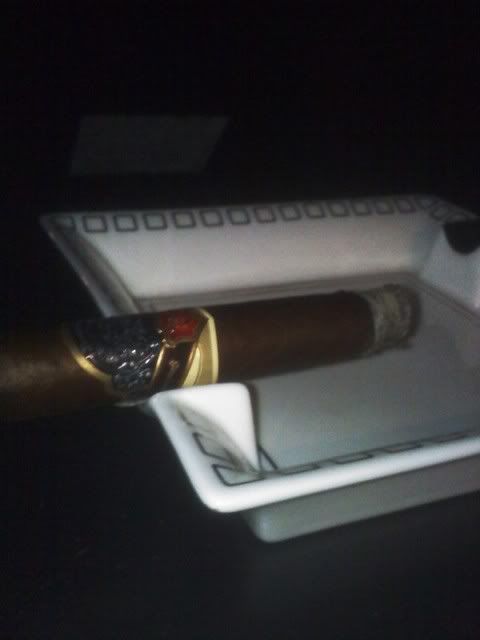 In the second third the cocoa and coffee are still there in the nose. The flavors on the palette range from a dry leather to black pepper. The finish is still woody but also has a peppery spice to it, that leaves a tingling burn that coats the entire mouth. Finish flavors last 10 or so seconds, but the pepper burn lasts far longer than that. Pretty much the length between draws before it fades, so around a minute. Strength is medium-full at most at this point, despite the heavy pepper. Ash continues to fall at roughly one inch intervals.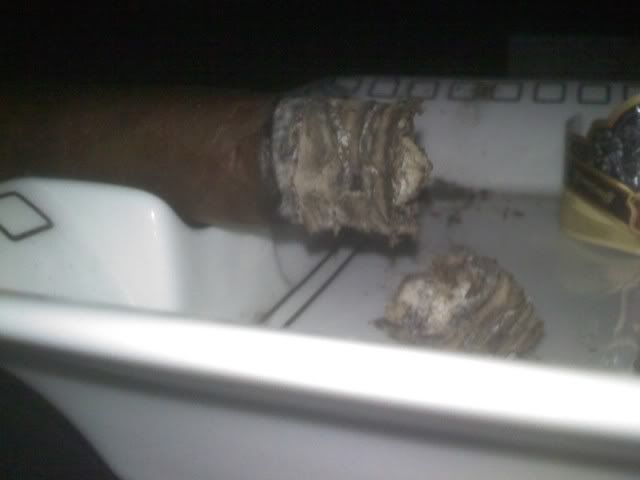 Last third, and things are changing a good deal. The flavors have changed to leather and cinnamon mostly, with a spicy pepper finish that as before lingers for quite a while. There is a slight bitterness left on the lips that is a little offputting at times, so don't lick your lips, despite the delicious smoke flavors...
Ended at 12:40am, for a total burn time of one hour twenty minutes, which is perfectly respectable for a 5x50. Some great flavors here, and well represented and bold. Strength is nothing obscene, medium-full, maybe slightly more. Very enjoyable.