NESTOR MIRANDA SPECIAL SELECTION
4 1/2x50 "Coffee Break"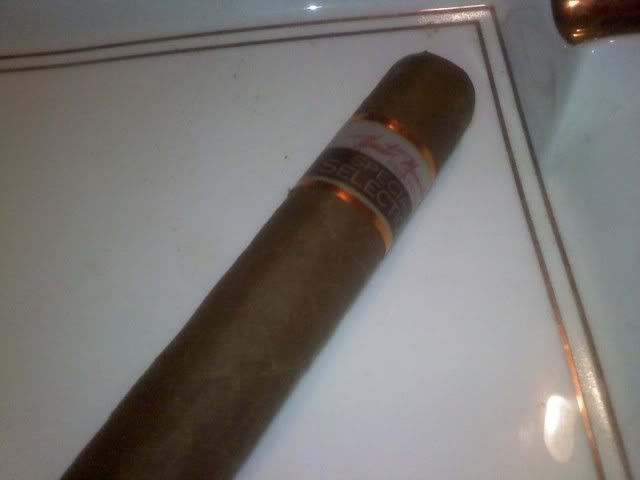 Cigar Aficionado, the "lifestyle" zine that catches a lot of heat, named this the #25 best cigar of 2009. Regardless of anyone's personal opinions of CA, their top 25 lists usually contain some damn fine cigars. This small robusto features a really dark wrapper, with a perfect triple cap (this cigar, coincidentally, is made my Don Pepin Garcia at the My Father factory in Nicaragua), and great seams. There are a few large veins on the surface that are a little ugly. Hopefully they will not be a problem, and are purely an aesthetic problem. The foot has a woody, spicy aroma that reminds me of a few other cigars that Don Pepin makes. It is a very rich, and meaty aroma. The pack is firm, and has no soft spots. The cold draw is spicy, and dirty, with a fair amount of earthy and wet wood flavors.
Lit at 10:58pm.
The spicy cold draw belies the earthy, cocoa and roasted nuttiness of the initial flavors. There is a light, smooth pepper on the finish, that moves slyly over the palette, never becoming more than a hint of a sensation. Smoke production is phenomenal, producing great tufts of billowing white smoke.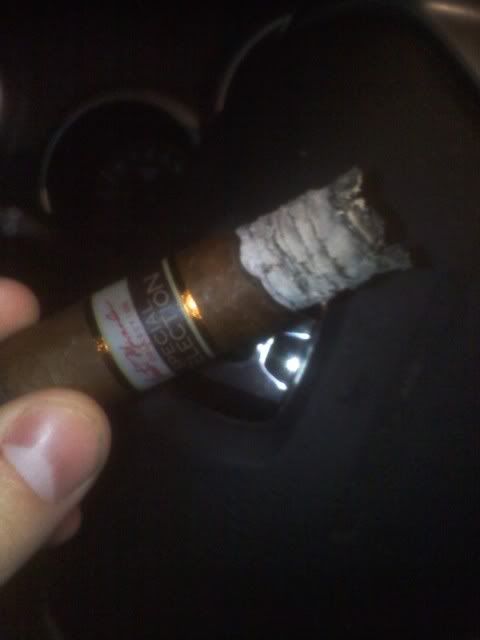 Through the first third the burn line has some waves, with a bit of a canoe starting on one side. A quick touch up fixed that. Ironically, the canoe started on the side completely opposite from the largest vein visible, thus proving that veins are not the only cause of such burn oddities. Flavors are smooth, and creamy on the palette. Earthy wood and roasted nuts are the predominant flavors I am tasting at this point. There is a slight sweetness as well. Not exactly cocoa, but earthy, and possibly a little bit of a sweet cedar. The finish is long and combines a sweetness with a smooth, mellow pepper tingle. Very pleasant, easy going, but rich cigar. Ash has held on for over an inch now, almost through the entire third, but it starting to split from top to bottom, like it wants to flower. I will probably be rolling it within the next few draws anyway, so no matter.
In the second third, things are still slightly sweet, but getting sweeter. The roasted nut flavor is becoming particularly pronounced, and has a very creamy feel to it that is really nice. So far this would be a great dessert stick. Things have stayed very smooth, and continue to do so. For a rich, earthy cigar, this thing is as comfortable to smoke as any super premium mild cigar.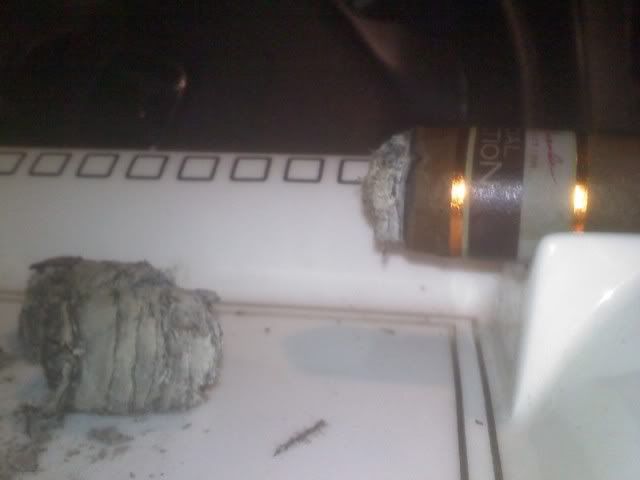 As the final third begins, what was a deep earthy flavor becomes head on cocoa, sweet, and slightly bitter like fine dark chocolate. The spice on the finish still lingers smoothy, and lasts for a while. Put my usual clip in it to keep smoking once it gets too small to hold. I only wish this thing was a bigger stick!
Ended at 12:02 for a smoke time of exactly one hour. Perhaps this should be renamed the "Lunch Hour" vitola. Fantastic smoke. Lots of flavor packed into a perfectly built little package. Strength is not really noticeable, in nicotine terms. Spice is noticeable, but not overwhelming. Lots of great dessert like qualities to be found here. This cigar will definitely be earning a spot in my personal humidor.